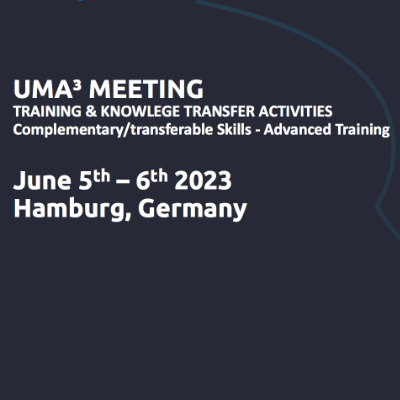 We are happy to announce the UMA3 joint 2-days Event on "TRAINING & KNOWLEGE TRANSFER ACTIVITIES - Complementary/transferable Skills - Advanced Training", with dinner and networking opportunities, to be held in June 5th and 6th, 2023 in Hamburg, Germany, at the ZAL premises.
The event is organized by UMA3 partners Altran (now Capgemini-Engineering), University of Bologna & Fraunhofer Bremen (IFAM). The two days of the event are divided into the following topics:
1 Day - Session 1: "AM Experiences & Industrial Use Cases"
2 Day - Session 2: "EU Community@AM Industrial Board & Research Focus"
Please refer to the event agenda for further details, as well as to the event guide to assist you with your travel and accommodation arrangements.
If you are interested to attend, please register (free of charge) until May 21, 2023 using the following link: https://forms.gle/LuFqmxPN4wQQ17Gx7