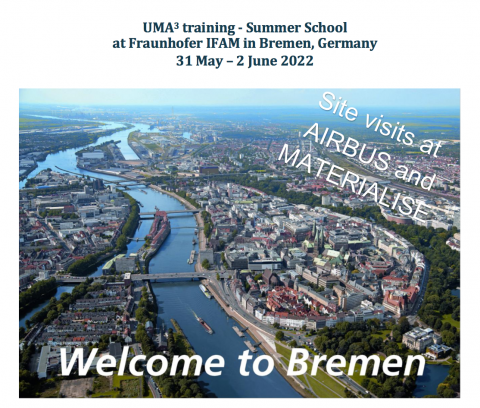 It is with great pleasure to announce that the 1st UMA3 Summer School on "Powder metallurgy and additive manufacturing" will be held from May 31st until June 2nd, 2022, at Fraunhofer IFAM in Bremen, Germany.
The summer school is part of the overall UMA3 training and educational activities aimed at improving the theoretical and practical knowledge of young and early stage researchers from UNIMI-FMSE and is organized with the support of the excellence centres participating in the twinning activity. Site visits at AIRBUS and MATERIALISE are planned to take place among others.
The UMA3 summer school is free of charge and registrations are open until May 16th 2022.
Detailed information, including the agenda, registration details and accommodation recommendations can be found here.