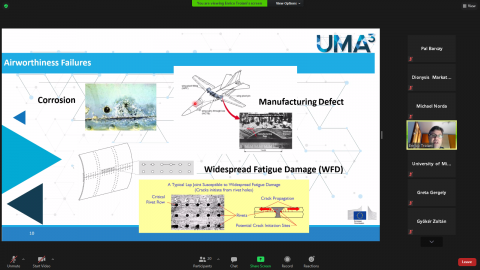 The 1st out of the 3-Day Local Individual Scientific Training (TLIS) of UMA3, has successfully been completed earlier today!
During today's session, four captivating presentations on the topic of "Advanced materials for Aerospace and Aeronautical applications" were given by the members of the UMA3 consortium.
Tomorrow, December 14th, a training session dedicated to "Additive manufacturing for aerospace materials" will take place! Stay tuned!