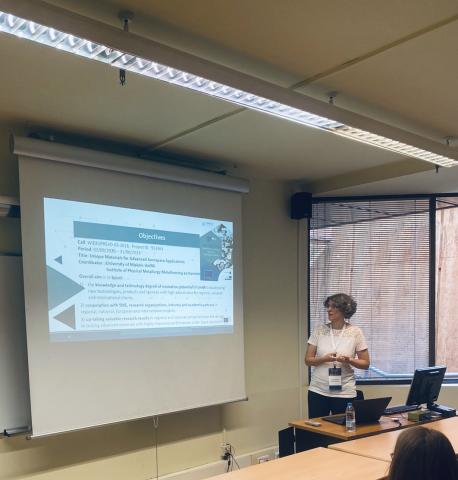 We had the pleasure to participate in the 12th EASN International Conference on Innovation in Aviation and Space for opening New Horizons, which was held last week in Barcelona, Spain, from the 18th until the 21st of October 2022. The Conference included a large number of Plenary Talks by distinguished personalities of the European aviation and space sectors from the academia, industry, research community, and policy-makers; as well as Thematic Sessions and Technical Workshops. Furthermore, the EASN Conference was a major European Dissemination event of Aviation & Space-related research. In addition, a number of policy development projects were given the floor to present the strategic priorities of the European aviation sector.
In this context, the UMA3 project and its foremost achievements, progress and results were presented with 3 dedicated presentations, in the frame of the session: "European Policy Actions in the Field of Aviation & Space". The session took place on Day 3 of the Conference (20.10.2022) in Room 7 at 10:45-12:45.
We would like to thank you all for joining us! Stay tuned for more events and activities to come!